Is price the only factor for Indian Orthopedic Implants to dominate the international market?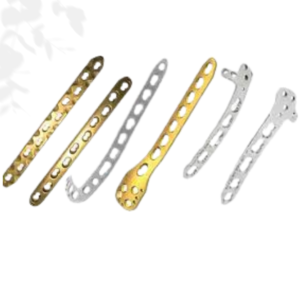 If we analyze the market for orthopedic implants all over the world, we have found that India's export market for orthopedic implants is growing very rapidly. In the growth of exports of orthopedic implants from India, Price is one important key factory that helps in the growth of orthopedic implants.

Other important factors contribute to India's position as a leader not only in orthopedic implants, but also in the entire healthcare export industry.
·         Price.
·         Quality.
·         High Production.
·         Multiple Manufacturer.
·         Follow FDA Standards.
·         Follow Indian Government Standards.
·         Promote by Indian Government.
·         Good Transport Facility.

Orthopedic Implants should be made up of high quality material, the manufacturer cannot neglect the quality of the product, and manufacturer has to be follow all the norms as per the Standard set by FDA and Indian Government, because mostly country has follow the standard of FDA.

India is also focusing on its transportation facilities; this also plays a vital role because in the export of products related to healthcare, they should be delivered on time.

Due to these key factors, the export of orthopedic implants has been increasing continuously in India. Exporters are able to provide a high-quality product
at a reasonable price and deliver the goods on time. As per the importer's requirements, with all the legal formalities which are required in trade.

M Care is one of the leading export house in the field on Healthcare; with their presences globally they export the goods all over the world. M Care ensures a standard GDP practice. The procedure includes:



·         Inspection
·         Production|
·         Packaging
·         Warehousing
·         Research laboratory Supply



 
Top 20 Country Importing Orthopedic Implants from India as per government's Data of 2020-21.
U S A
IRAN
GERMANY
ITALY
SRI LANKA DSR
IRELAND
TURKEY
NETHERLAND
BRAZIL
BELGIUM
POLAND
THAILAND
EGYPT A RP
RUSSIA
CHINA P RP
NEPAL
U ARAB EMTS
MEXICO
VIETNAM SOC REP
BANGLADESH PR
15,487.16
4,049.86
2,919.91
2,907.14
2,193.06
1,596.76
2,677.48
1,057.25
1,906.50
707.82
937.22
2,986.38
2,204.57
3,139.70
2,660.32
2,426.93
1,982.91
2,240.68
1,302.09
4,347.67
15,296.81
6,917.74
5,587.76
4,175.37
4,115.25
3,850.10
3,591.93
3,283.95
3,162.84
3,114.93
3,040.97
2,939.66
2,810.37
2,765.96
2,378.94
2,006.27
1,978.87
1,952.85
1,756.17
1,646.42
-1.23
70.81
91.37
43.62
87.65
141.12
34.15
210.61
65.9
340.07
224.47
-1.56
27.48
-11.9
-10.58
-17.33
-0.2
-12.85
34.87
-62.13
As we look at the chart above, we can see a remarkable increase in the export of orthopedic implants from India, which is due to all of the factors mentioned above. And as we see the current Indian market for the healthcare sector, we have no doubt that in upcoming years India is the leader in the Export of Orthopedic Implants. And we are happy to assist in all type of quarries and assistance.